Free HTML Coding is for Numisamtic Organizations (non profit only) that do not have an in house WebMaster. So if your Coin Club would like a webpage Contact Me.
My name is Bruce Perdue I currently am the WebMaster for the Central States Numismatic Society. I'd like to offer my skills to other Numismatic Organizations, free of charge. If your club is an ANA member then you can even get free hosting through ANA
What I offer to do is to convert your design into HTML code that will show off your organization on the internet to it's best advantage. You supply me the information via Email and I can either email the code back to you or place it on your website via FTP access.

If you do not have a design for your WebPage then I will create one and submit it for your approval.
What I Can Do:
Frames
Background Colors
Background Images
Linked Pages and Linked Images
Thumbnail Images
JavaScript (Limited to Free Scripts)
Tables and Tabled Layouts
Menu's (Drop Down, Text, Left Side)
Willing and able to learn new techiques as needed
My credentials:
My philosophy regarding WebSites is fairly straight forward. I like to keep them simple and fast loading. Baring in mind that images are probably going to be part of a numismatic web site, I like the "Home" or "Index" page to be simple and quick loading. The linked pages can be slower and contain lots of images if need be, but I try to limit the use of images on the "Home" page. Get them into the site first then let them wander at their leasure.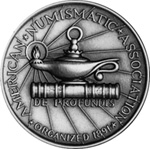 Site Copyright 2002 by Bruce Perdue All rights reserved
Website Maintained by Bruce Perdue
Website Built and Maintained using Arachnophilia